SERVICES - ALTERNAT'HILL - LES SAISIES : Ski Rental, Workshop...
ALTERNAT'HILL - LES SAISIES - SERVICES
SERVICES - ALTERNAT'HILL - LES SAISIES : Sharpenning, waxing, resurfacing bases, enjoy our knowledge from competition preparation and our state-of-the-art machinery for the maintenance of your own material...
SERVICES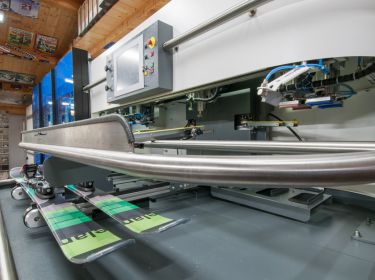 WORKSHOP
You want to maintain your skis: leave them at the end of the afternoon and get them back next day at the shop opening.
ALTERNAT'HILL is available for the maintenance of your equipment:
Waxing: warm, for a perfect skiing.
Sharpening: precise, personalized, ceramic tuning.
Over molding: leave with an entirely new sole.
Repair: true "surgeons" of skis, our technicians will find the best solutions for your problems of equipment.
Binding adjustment: according to your corpulence, your ski level and your size.

SKI RENTAL
For your ski and snowboard rental, we offer you the best brands of the moment.
For each new rental, skis are systematically waxed and sharpened in our workshop.
By booking on our website, you can save up to 50% off for ski and snowboard rental equipment.
ADVANTAGES ALTERNAT'HILL

Discounts up to 50%
Book online and get up to 50% discount on your ski rental.
The 6th days is free!
Do not hesitate to come and rent your equipment from Saturday morning because the price does not change for 5 or 6 days rental !!

Reduction -5%
For all hires above 100 euros. Get 5% off with the "REDUC5" code

Families and groups discount
Up to 10% discount on the total amount of your booking.

Free car park
Parking in front of the store to load your skis without effort.

Helpline
A counselor is available at any time on the phone to guide you and advise you.

Secure Payment
Information? Contact us...
04 79 38 90 33
550 Avenue des Jeux Olympiques
73620 LES SAISIES